Indonesia Travel: Pulau Pasir, Lombok
Do you know that some island can just appear and disappear from the sea surface? I never really give it a thought until I step on that kind of island when I visited Lombok last year. As the island only "appears" on the sea surface for certain timing before the high tide. We really needed to reach the island on that particular precious few hours in the afternoon. If we were late, we could only step on this...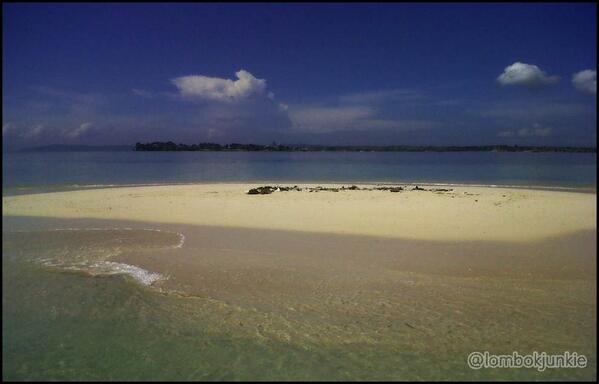 Credit to @lombokjunkie
Luckily we managed to reach the island in time after our visit to Pink Beach (post
here
). Oh, hello sand!
The island is so pretty. And I love how the sands look. <3
This is the only tree sighted on the island. With obviously placed intentionally by people. Haha.
Another shot of the island before we came back to the land. =)
Pulau Pasir is located not far from Pink Beach. So if you plan for a trip to Pink Beach, you can visit this island on the way before or after depends on the timing. The local guide will be able to advise you properly on the best time to visit the island.
Indonesia , Indonesia Beach , Indonesia Travel , Island , Lombok Travel Guide , Lombok Trip , Pulau Pasir